Case Studies
Location:Index--->Case Studies
Everytime, Nantong Whale Biotech Co., Ltd. is thrilling to hear from our customers about new projects. We are more than happy to get the projects done and the goods delivered to our happy customers.
Our happy customers are from all walks of life.
Super Markets

Schools & Institutes


Pharmacy & Drugstore

------------------------------------------------------------------------------------------------------
Latest Projects:
Date: 12.09.2018 - 22.09.2018

Buyer: Tera from NYU
Product: Custom Made Square Gel Beads Hot/Cold Pack
QTY: 1,000 PCS
Tera from NYU contacted us that she needs 1000 pieces clear gel beads pack urgently. She want them to be delivered on/before 1st Oct, 2018. Our sales personnel recommended her to shop locally for the gel packs. Though they can buy locally, local promotional product companies cannot print their logo large. So our sales personnel agreed to help her out. We agree to ship the goods in time with large logo. Below is the result, tera is very pleased with our timely response and good quality.


Date: 07.11.2016 - 01.12.2016
Buyer: Sazerac Company
Product: Fire Shape Hand Warmer
QTY: 5,500 PCS
Darren contacted our company on 7th Nov. asking me if we can develop a fire shape hand warmer for their customer. Read more...
Date: 25.08.2016-25.09.2016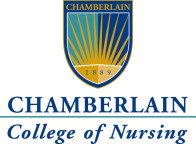 Buyer: CHAMBERLAIN College of Nursing
Product: Hot / Cold Gel Pack w/ Plush Backing
QTY: 10,000 PCS
Collette from CHAMBERLAIN College of Nursing sent us an inquiry of hot cold gel pack with plush backing on 25th Aug, 2016. Her inquiry get replied within 12 hours. After several emails, we got to know exactly what our customer was looking. So we sent the design proof to her. She was happy with our design. We began with sample making on 30th Aug. Sample finished on 3rd September. It was a rush order, so we sent her photo of samples for approval. She was very pleased to see the samples with the logo. Order was placed the next day.
After receiving the down payment, we started mass production on 5th September. Production finished on 20th September and shipped from Shanghai port on 25 September.